Mød Conscia på årets Digital Vækst konference, arrangeret af Dansk Erhverv og Computerworld, og bliv inspireret af virksomheder der har bragt nye teknologier i spil og udmærket sig med deres digitale transformation. Agendaen er spækket med interessante sessioner, blandt andet kan du opleve følgende Conscia-indlæg:
Deep Dive: Hold afstand, sprit af – og sørg for sikker e-mail kommunikation
Ingen danske virksomheder undgår at blive påvirket af den pandemi, der hærger for tiden. Mange steder er daglige rutiner, som at møde ind på kontoret og have fysiske møder, sat på hold. Det har sat skub i digitaliseringen i langt større grad, end nogen kunne have forudset, og på en temmelig trist baggrund er digitale former for kommunikation mellem mennesker blevet mere nødvendige og vigtigere end nogensinde tidligere.
E-mail er et naturligt valg af skriftlig kommunikation, da alle virksomheder benytter sig af e-mail. Men med e-mail følger desværre risiko for cyberkriminalitet, og hvor de fleste er bekendte med trusler som Phishing, spam og lignende, er det ikke nødvendigvis alle, der er opmærksomme på, hvad der egentlig står på spil for en virksomhed – og måske særligt i en tid, hvor meget ekstra dialog flyttes fra den fysiske verden til den digitale.
Conscia sætter i dette Deep-dive fokus på den e-mail kommunikation, som alle virksomheder er afhængige af, og vi går i dybden med emner som, hvordan en sikker e-mail kommunikation understøtter forretningen, og hvordan man i det hele taget sikrer virksomhedens e-mail kommunikation.
Læs meget mere om det digitale event og tilmeld dig på Digital Vækst.
Seneste blogindlæg om sikkerhed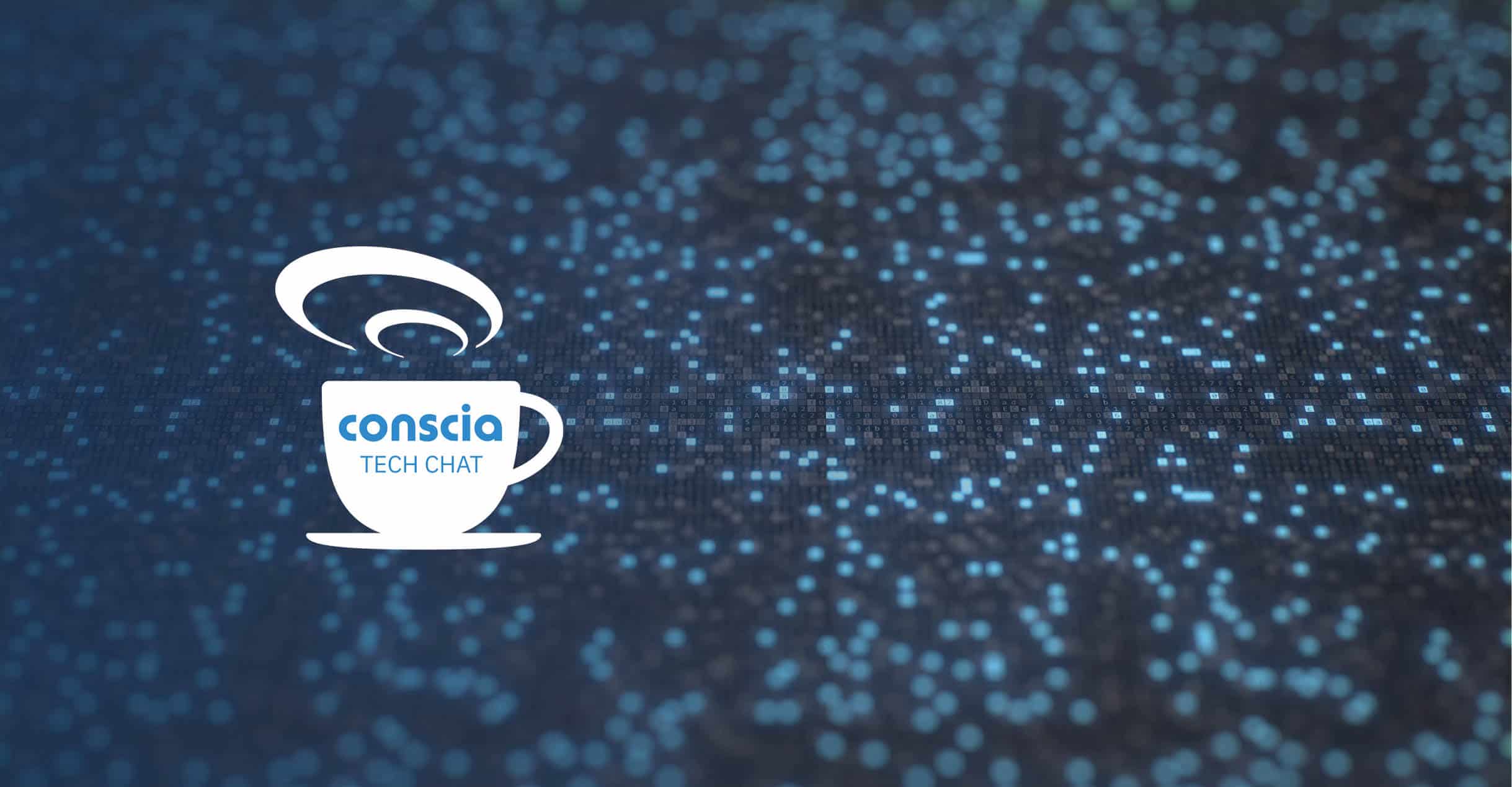 I Conscia Tech Chats diskuterer Conscias vært Nikolaj Andersen Wølck, Solutions Architect, forskellige sikkerhedsrelaterede emner med andre eksperter, og der dykkes ned i interessante områder,...
Læs mere