This webinar was held in English.
Cisco SecureX is a new cloud-native security platform that aims to give businesses better visibility and control across their security infrastructure by leveraging analytics, workflow automation, and pervasive integration of the entire security portfolio and third party products.
Join the webinar to learn more about the key features of Cisco SecureX and how it strengthens your security across network, endpoint, cloud, and applications.
Cisco SecureX introduction and its key benefits
With SecureX, Cisco is proving its commitment to security integration and visibility. The SecureX platform aims to connect the breadth of Cisco's integrated security portfolio and the customer's infrastructure for a consistent experience that unifies visibility, enables automation, and strengthens your security across network, endpoint, cloud, and applications. By connecting technology in an integrated platform, SecureX promises to deliver measurable insights, desirable outcomes, and unparalleled cross-team collaboration.
If you are already using any of Cisco's cloud-based or selected on-premises security solutions, you can use the platform at no additional cost. And because this is a cloud-based solution, you can start using it immediately.
Se eller gense webinaret!
Vi optog hele webinaret. Hvis du er interesseret i at se det, så udfyld denne formular – så sender vi dig et link.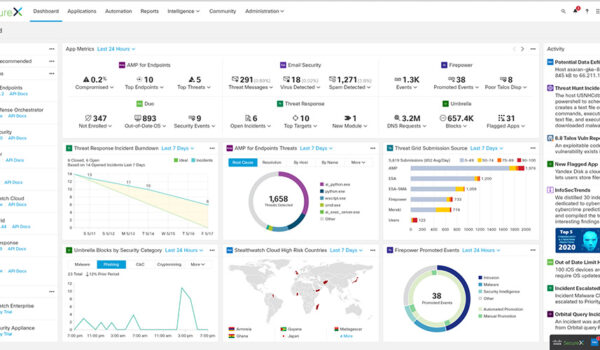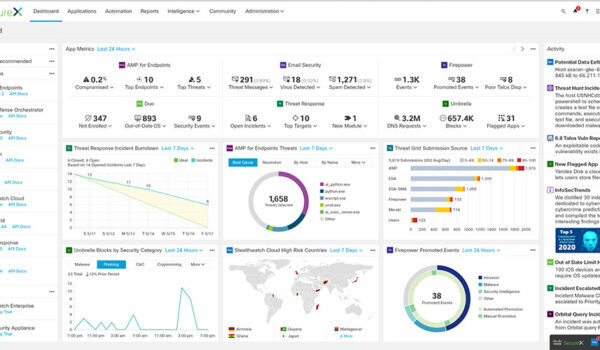 Webinar Details
Join the webinar, in which Stojan Rančić, Security Architect, and CCIE Security will explain the key features of the Cisco SecureX platform, how it works, and how you can use it to improve your security visibility and lower cyber risks. You will learn how Cisco SecureX can:
Unify visibility across the entire security infrastructure
Automate critical security workflows
Reduce complexity and maximize portfolio benefits
Share context between SecOps, NetOps, and ITOps
By the end of the webinar, you will also understand how to enable the platform and how to start using it in your environment.
Date and time
Date: Tuesday, June 23, 2020 from 14:00-15:00 (CEST)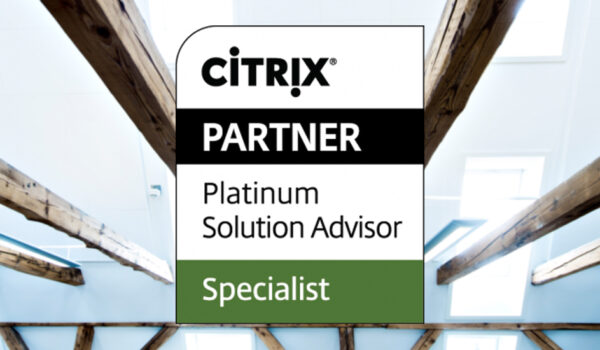 About the presenter
Stojan Rančić, IT security architect, NIL (part of Conscia Group)
Stojan Rančić, CCIE Security #17461, is a security expert who has been specializing in the area of networks and information systems since 2005. In addition, he has a strong background in open source systems, services, and solutions as well as virtualization technologies. He has extensive experience in designing and implementing cyber defense architectures in large corporate, governmental, and service provider environments.