Infosecurity Denmark 2020 bød på mere end 90 seminarer og cases, 20 keynotes og 80+ udstillere. To dage med masser af faglig viden og netværk.
Konferenceprogrammet dækkede både compliance, cybercrime, IoT, enterprise mobility og cloud security og vil give et unikt indblik i de nyeste it-sikkerhedsmæssige udfordringer på et højt fagligt niveau. Som deltager kunne du blive opdateret om både de nyeste tekniske landvindinger fra spydspidsforskere, få et indblik i aktuelle trusselsbilleder fra nogle af verdens bedste rådgivere, og endelig kunne du sparre om dine brugererfaringer med nogle af Danmarks mest kendte sikkerhedsbrands.
Conscia deltog i år digitalt på InfoSecurity med nedenstående online sessioner:
Relevante Tech Chats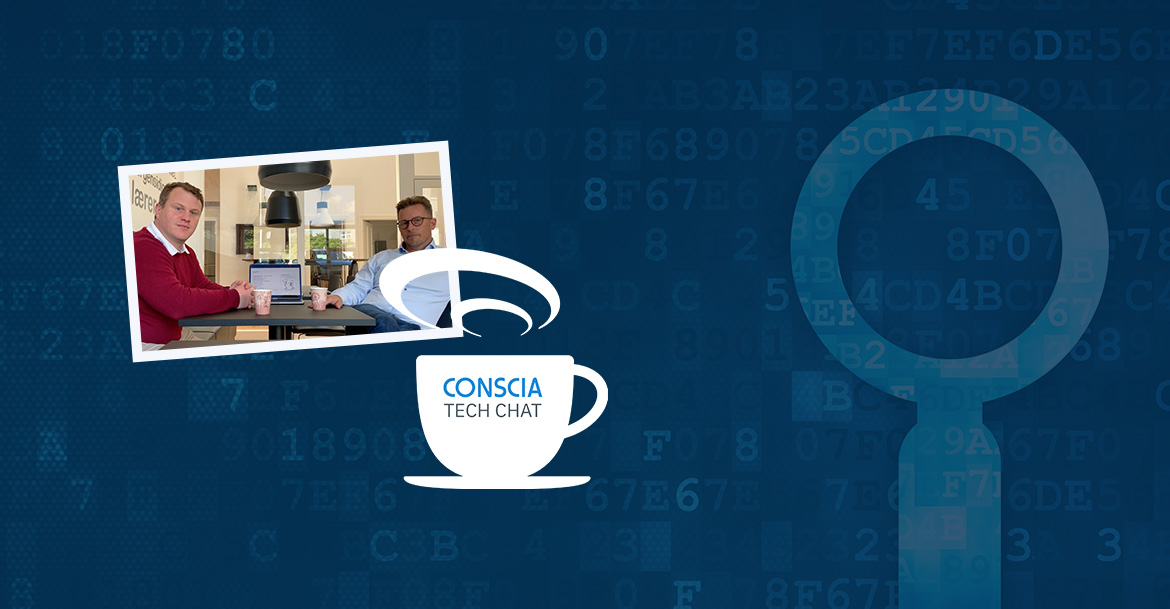 Virksomheders omdømme kan lide store tab ved sikkerhedsangreb, og den nedetid, der typisk følger med, kan betyde store omkostninger. Selv om virksomheder i mange år har investeret kraftigt i it-sikkerhed er det vigtigt at overveje, om værdien automatisk følger produktet alene. Kristian og Nikolaj tager en snak om, hvor en virksomhed bør lægge sine kræfter.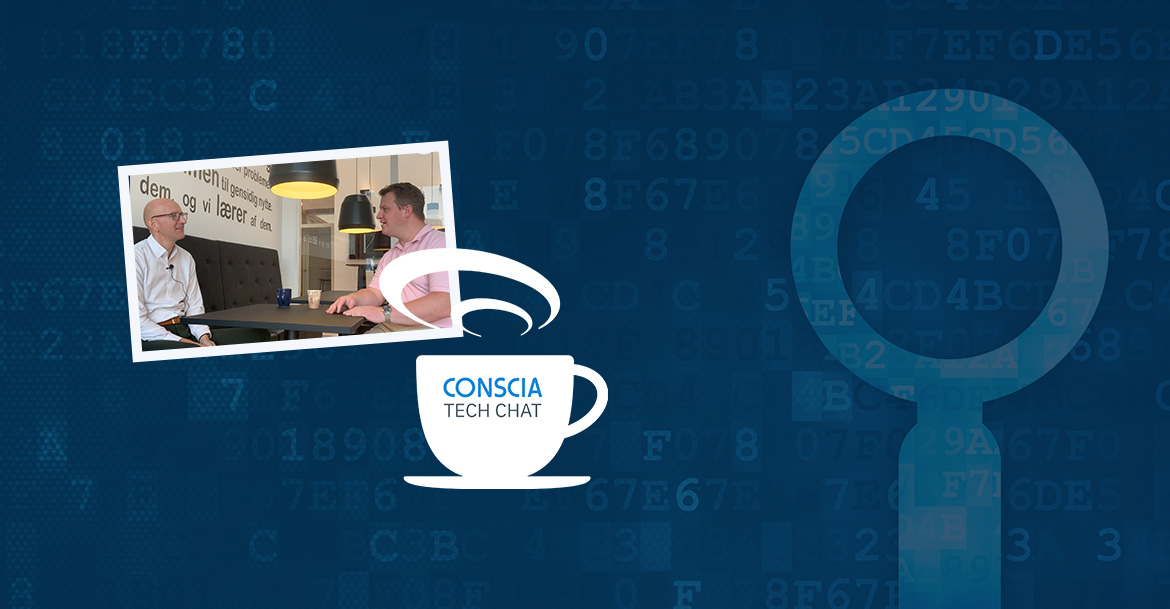 Hvordan kan et SOC-setup gavne en virksomhed? Og hvor svært er det egentlig at komme i gang? Henrik og Nikolaj har en snak om de muligheder, SOC kan tilbyde for store og små virksomheder.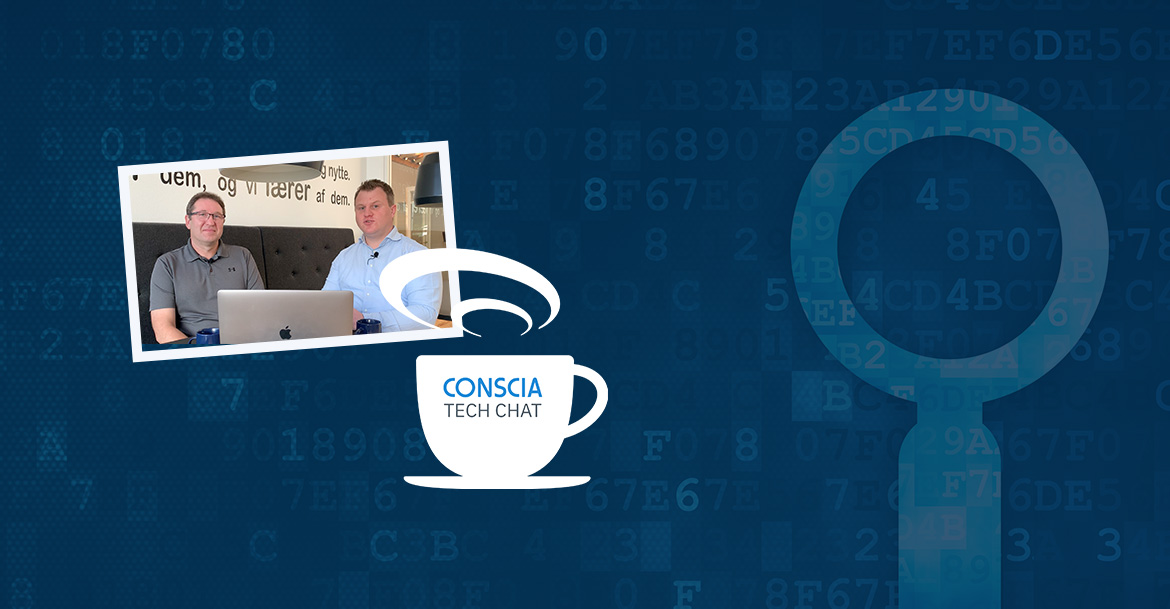 Hør om vigtigheden af at have de rette sikkerhedsprodukter, -politikker og automatiserede processer på plads. Det frigiver medarbejderressourcer og sikrer en langt hurtigere reaktion i forhold til sikkerhedshændelser.