Af Henrik Møll, CTO, Conscia
I disse tider, hvor al teknologi skal bygges på software, er AVI en oplagt platform at undersøge, hvis man er på udkik efter en software-baseret load balancer. Er man er ovenikøbet bekendt med controller-løsninger, som fx ACI og NSX, har man allerede en god forståelse for, hvordan AVI's arkitektur er opbygget.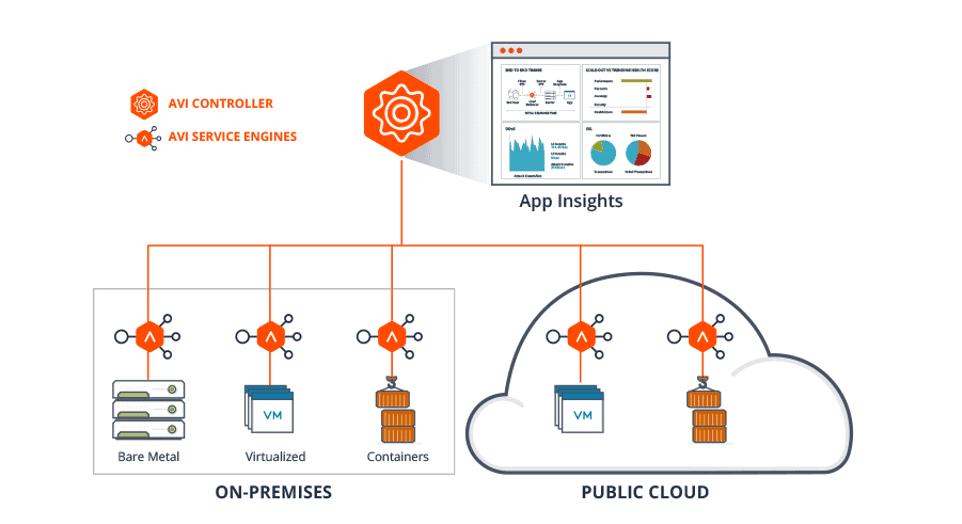 AVI blev opkøbt af VMware sidste år. AVI havde ellers lignet en opkøbskandidat for Cisco i en længere periode og var også at finde på Ciscos prisliste. Men VMware vandt skønhedskonkurrencen over for AVI.
VMwares plan er at integrere AVI som en del af brugerinterfacet i NSX-T. Den plan er formodentligt blevet accellereret med F5's opkøb af NGINX, mere om det senere.
AVI-arkitekturen er en Software Defined arkitektur, som kan levere load-balancering, analytics, auto-scaling og security for private- eller public-cloud løsninger. AVI består primært af to hovedelementer, et controller-cluster og en eller flere Service Engines. AVI kører på en standard x86-platform, hvilket er med til at holde TCO-omkostningerne nede.
AVI Controllerne fungerer som en centraliseret management platform for Service Engines. Konfiguration og licensstyring af Service Engines håndteres af controlleren. Clusteret af controllere kan tilgås via GUI, CLI eller API'er. Controllerne har integration mod fx vCenter, AWS og kubernetes. Analytics og logging opsamles ligeledes af clusteret.
AVI Service Engines udgør dataplanet i AVI. Her laves den egentlige load-balancering og WAF, hvis ønsket anvendt. AVI kan skaleres op med mere CPU/RAM og skaleres ud med flere service engines. Det sidste kan gøres som autoscaling, som man kender fra Cloud Providers, som fx AWS.
VMware NSX og AVI-licenser – Som nævnt tidligere blev NGINX købt af F5, hvilket betyder, at VMware erstatter NGINX med AVI, effektueret med det samme. Her kommer fordelene ind, som jeg henviser til i overskriften, idet alle NSX – V- og T– kunder, som har Advanced eller Enterprise+ licenser, nu også har AVI-licenser. For hver fire NSX cpu-licenser oppebærer man en AVI Service Engine licens. AVI deles op i en basic licens, som matcher den tidligere NSX licens. Det er denne licens, som medfølger. Skulle man ønske at opgradere AVI til Enterprise senere, findes der en attraktiv opgraderings-SKU. AVI fortsætter i øvrigt også som et selvstændigt produkt, som kan erhverves uden NSX.
Conscia er VMware Partner på højeste niveau inden for "Networking & Security" og har derfor flere konsulenter, som har gennemgået uddannelse på AVI og NSX. Derudover har vi en række referencekunder, som gør os i stand til at vejlede vores kunder på komplekse load-balanceringsløsninger. Skulle denne artikel have vakt din nysgerrighed vedrørende software-baseret load-balancering, er du velkommen til at kontakte os.
God sommer
Henrik Møll