Intersight "Never before have so few had so many servers in so many different places to manage in as little time as now. Many opt for a multi-cloud strategy which is scalable and requires stringent management from data centres and both private and public clouds. Consistent management can also be required of bare metal servers as well as converged and hyperconverged servers.
These are the challenges that Cisco's brand-new management- and automation platform, Intersight, will be tackling. We've asked our server oracle Joacim Wicander, CCIE Data centre, about his thoughts on who the platform is good for and not.
"A superb tool for customers that have a mix of blade, rack and HyperFlex servers from Cisco, instead of having several tools to manage these servers, they can all be managed from one and the same tool. Here you can save a great deal of time and errors," says Joacim Wicander, who further explained the following:
What is Cisco Intersight?
The management and automation platform, Cisco Intersight, is a merging of Cisco's management software, IMC Software, UCS Manager and HyperFlex Manager, for Cisco's server platforms.
In a UCS system (based on Fabric Interconnect) the same type of virtualisation is used as ACI has for the network, meaning that the server is separated from the hardware. For management, server profiles are used that contain all parameters – how much memory, how much disk, how the disk is configured, should it contain storage, etc. In the profile, configurations are done for the network, type of network card the server has, and how to connect it to the network. If problems arise with the hardware the server profile can be moved to another hardware while retaining the same identity.
Fabric Interconnects is the network part of Cisco's server platform. Fabric Interconnects must be used when you use Cisco Blade server (UCS B) and Cisco HyperFlex but can also be used for Cisco's standalone server (UCS C). Fabric Interconnects includes UCS Manager, while to enable management of several UCS domains/instances UCS Central is used, which gives you central management of all servers connected to Fabric Interconnects. This provides smooth and consistent configuration of all servers in the UCS domains/instances.
Intersight takes it a step further. Here you get the same configuration for servers that don't have Fabric Interconnects – i.e. standalone servers (USC C). The Intersight platform is available in cloud-based version from Cisco and will be coming as an on-site installation at the customer's data centre.
Why Intersight?
Cisco Intersight has at least three major benefits: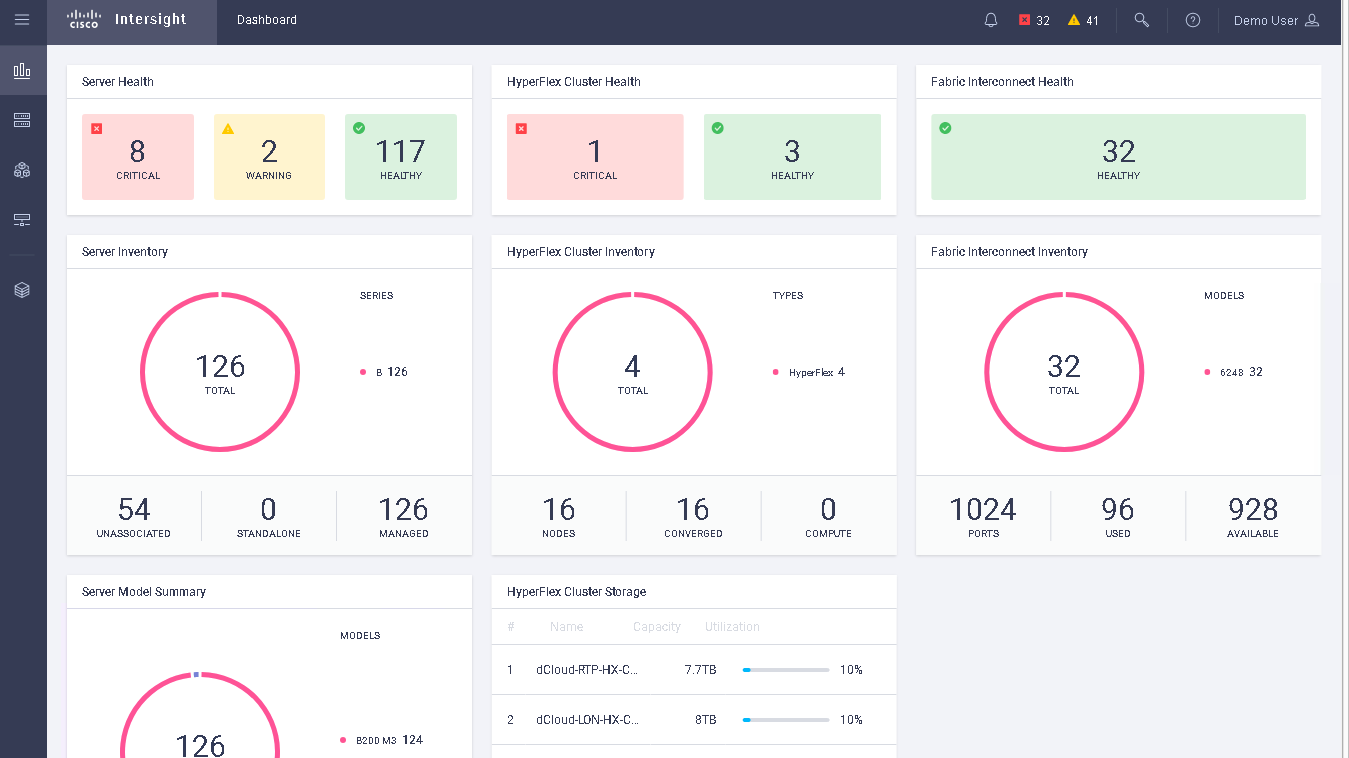 1) You get coherent monitoring and a summary of everything in your server park, both aggregated control panel (above, clickable image) and detailed list views.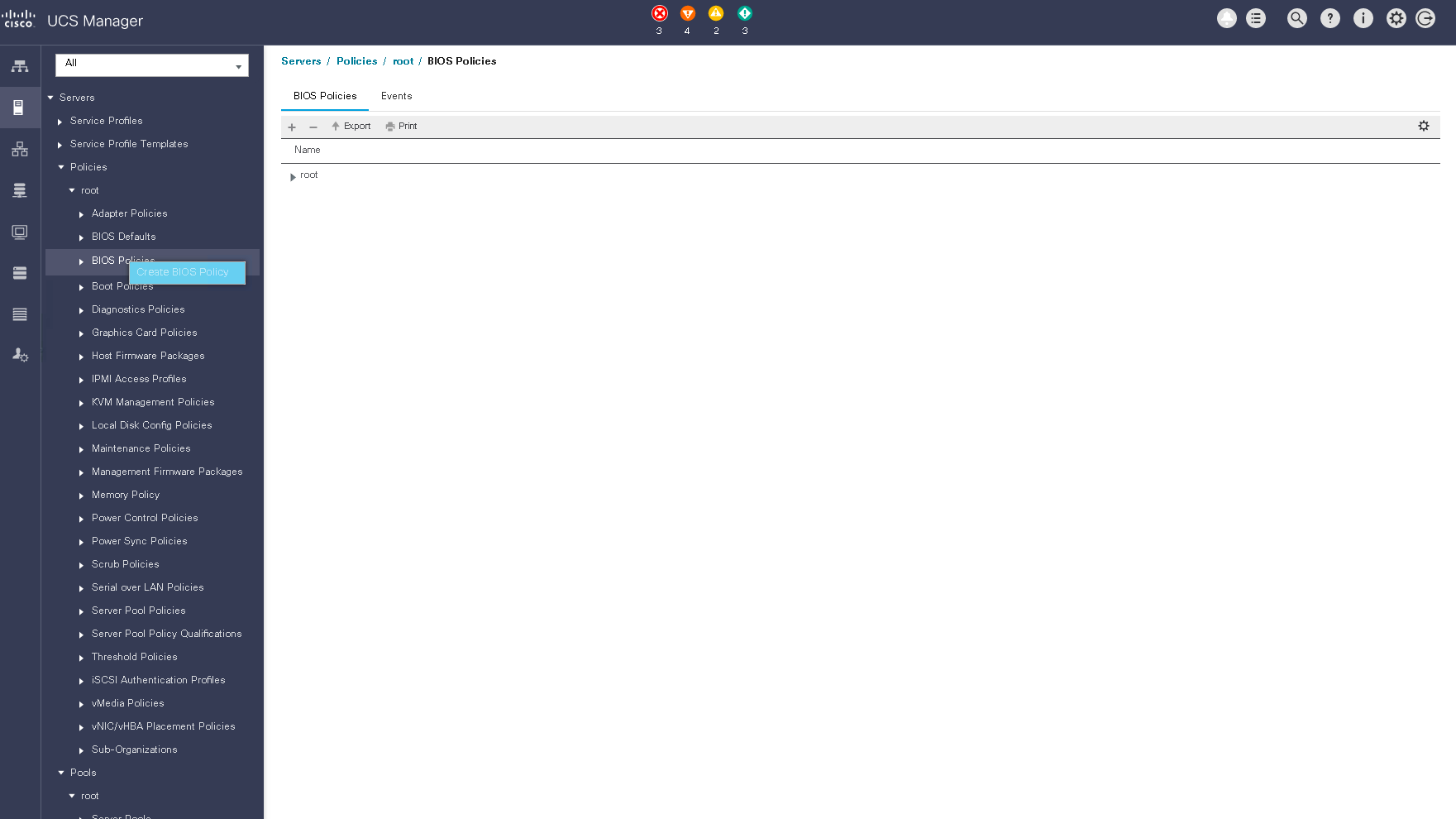 2) Remote configuration of servers is also easier (above, clickable image). This is currently already possible by, for example, VPN but if you have servers at various geographical locations you have to go into each one manually, which increases the risk of manual errors.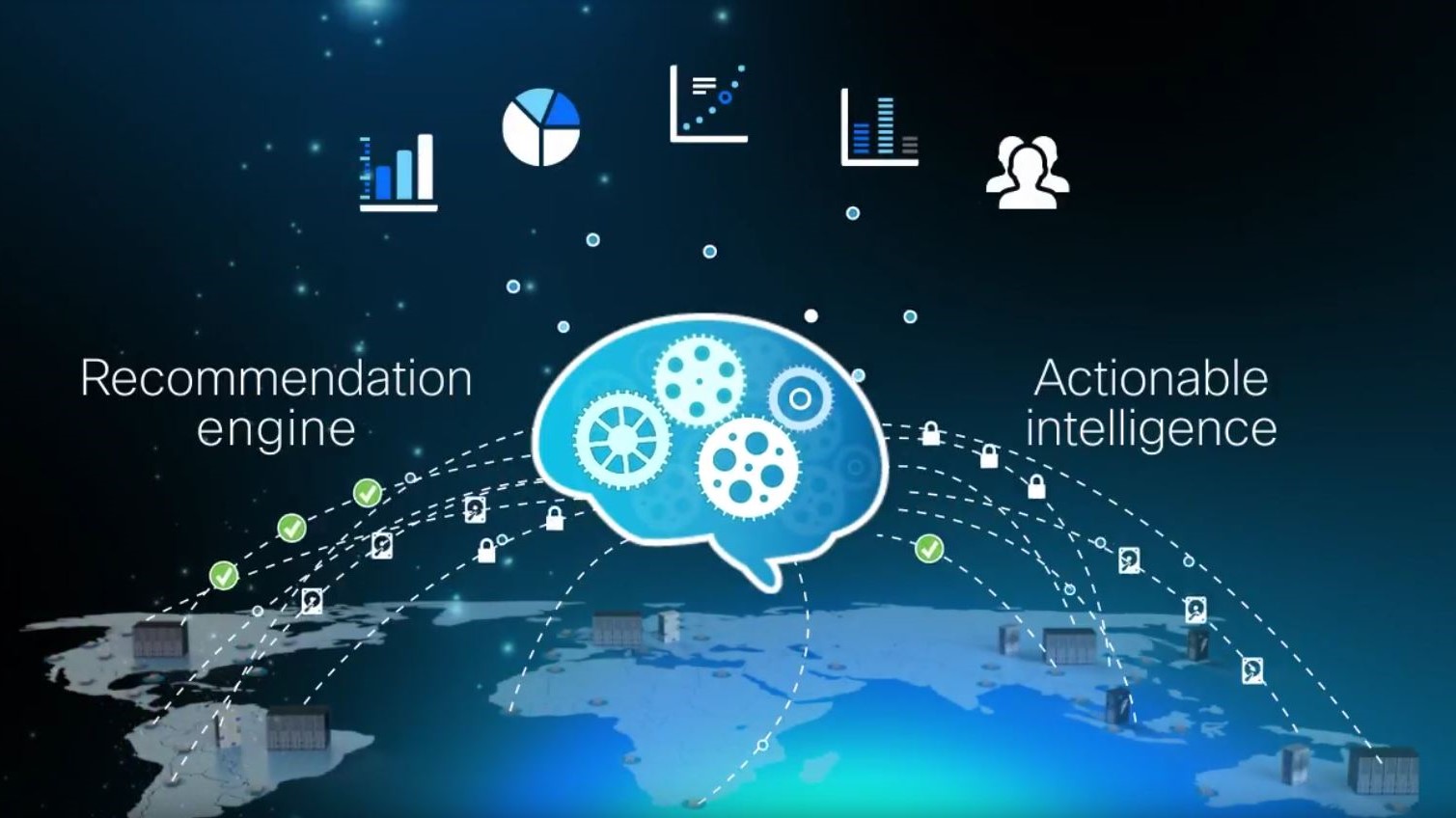 3) The cloud-based version of Intersight has several benefits in the form of "system management as a service". For one, Cisco can quickly develop and update the software, and secondly, Cisco can also, with Machine Learning, quickly obtain and distribute learning from thousands of customers in customer database. TAC (Cisco's service centre) can proactively give customers recommendations and remote help on best practice for your specific system and configuration.
For whom is Intersight suitable?
For large and medium-sized companies (5-10 servers is fine, but better if you have 50-100 own servers, preferably spread out geographically) this management platform is advantageous.
For whom is Intersight not suitable?
Cisco Intersight platform can currently only manage Cisco's own hardware, so if a company primarily has other servers this platform is not suitable.
Is it possible to buy today?
Cisco Intersight was launched at the end of 2017 and is available in two versions, Base and Essentials.
Base is included in the purchase of new Cisco UCS servers and HyperFlex solutions. Existing customers can go to https://www.intersight.com and set up monitoring of their servers (CCO account is required). This also requires later versions of software, see here which versions are required.
Soon you will be able to buy Essentials on subscription, with licences for 1, 3 or 5 years.
What should I do next?
You can get in touch with us and we will get back to you as soon as possible with answers and more information on how Cisco Intersight can help you!
By Joacim Wicander, Senior Data centre Engineer, CCIE Data centre #50975, Conscia