Conscia, a European specialist in networking, cloud infrastructure and cybersecurity solutions and services, today announced its annual results for the period October 1, 2020 to September 30, 2021.
In the financial year 2020/21, Conscia continued growing its Services business, consolidating its leadership in secure network and cloud infrastructure solutions, expanding its geographical footprint, and conducting several value-adding acquisitions. The progress contributed to the realization of Conscia's ambition of becoming the preferred networking and cloud infrastructure and cybersecurity partner in Europe for customers and vendors.
Highlights
Revenue increased by 20% to DKK 2,750 million (2019/20: DKK 2,293 million)
Normalized EBITDA grew by 20% to DKK 309 million (2019/20: DKK 257 million)
Key revenue growth drivers were subscription-based managed services and expansion of core offering through cross-selling and acquisitions
Strategic acquisitions strengthen expertise in core vendor solutions
For the financial year 2021/22, management expects double-digit growth in revenue and normalized EBITDA
"Conscia's revenue growth continued to outperform the overall market with a healthy mix of organic and acquisitive growth. Especially, our subscription-based Services business performs very well with revenue growth of 27%. Conscia is on a strong trajectory with increasing recurring revenue and has lifted normalized EBITDA significantly by 18% annually over the last three years. We are investing heavily in further strengthening of our best-in-class technical competencies, differentiated service offering and international footprint. Nonetheless, we maintained a normalized EBITDA margin just above 11% due to disciplined cost control and benefits of scale," says CEO Erik Bertman, Conscia Group.
Revenue was DKK 2,750 million, corresponding to a growth of 20% compared to 2019/20, driven by a particularly strong performance in the Services business and supplemented by the recent acquisitions of Credocom, Damecon, NetIT and Secoa.
Normalized EBITDA came to DKK 309 million, a growth of 20% compared to 2019/20, leading to a normalized EBITDA margin of 11.2%. Conscia continued its investments in IT, common systems, HR and other corporate functions to deliver on growth plans and strengthen the organization. Some markets were impacted by longer delivery cycles on products linked to the global shortage of semiconductors, which had a negative impact on EBITDA of DKK 10-12 million.
"Over the last three years, Conscia has exhibited strong financial performance and built a presence in six countries. Conscia is now a large player in Europe with a solid platform for building a position as a natural consolidator in the market for secure, critical IT infrastructure," says CEO Erik Bertman.
"We are servicing 19 of the largest companies listed on the Danish stock exchange, five out of the top six Nordic banks, and approximately three out of every four hospitals in the Netherlands, and we are able to follow our customers globally. We provide effective solutions to the increasing cybersecurity threat based on a very high level of IT-infrastructure expertise and one of the highest Cisco expert certifications per consultant of system integrators. In combination with our award-winning, proprietary asset management portal, Conscia has become a leading competence supplier in our field," Erik Bertman continues.
Through its Solutions offerings, Conscia provides the design and implementation of network, cybersecurity and cloud infrastructure, which also includes accompanying hardware and software to customers. In 2020/21, Conscia continued to strengthen its leadership in Cisco offerings and has made several acquisitions in its markets to strengthen expertise in two of its strategic vendors (Palo Alto and VMware). Solutions revenue grew by 17% to DKK 2,012 million in 2020/21, corresponding to 73% of total revenue.
Conscia's Services business provides 24/7 vendor, own-developed and managed IT services to customers by supporting IT solutions and actively operating and monitoring installed hardware and software. In 2020/21, Conscia brought new and improved Services offerings to market, especially in the areas of cybersecurity and software-defined networking. Services revenue grew by 27% to DKK 738 million, corresponding to 27% of total revenue and contributing with an increasing share of recurring revenue related to managed service.
Selected financial highlights and key ratios
| | | |
| --- | --- | --- |
| DKK million | 2020/21 | 2019/20 |
| Revenue | 2,750 | 2,293 |
| Gross profit | 848 | 678 |
| EBITDA | 270 | 225 |
| Normalized EBITDA* | 309 | 257 |
| Normalized EBITDA margin, % | 11% | 11% |
| Profit before net financials | 110 | 80 |
| Net financials | (192) | (180) |
| Profit/loss for the year | (98) | (102) |
(*) Reported EBITDA adjusted for non-recurring costs
For further information, please contact:
Daniel Siberg, Group Chief Sales & Marketing Officer, +46 734082778, [email protected]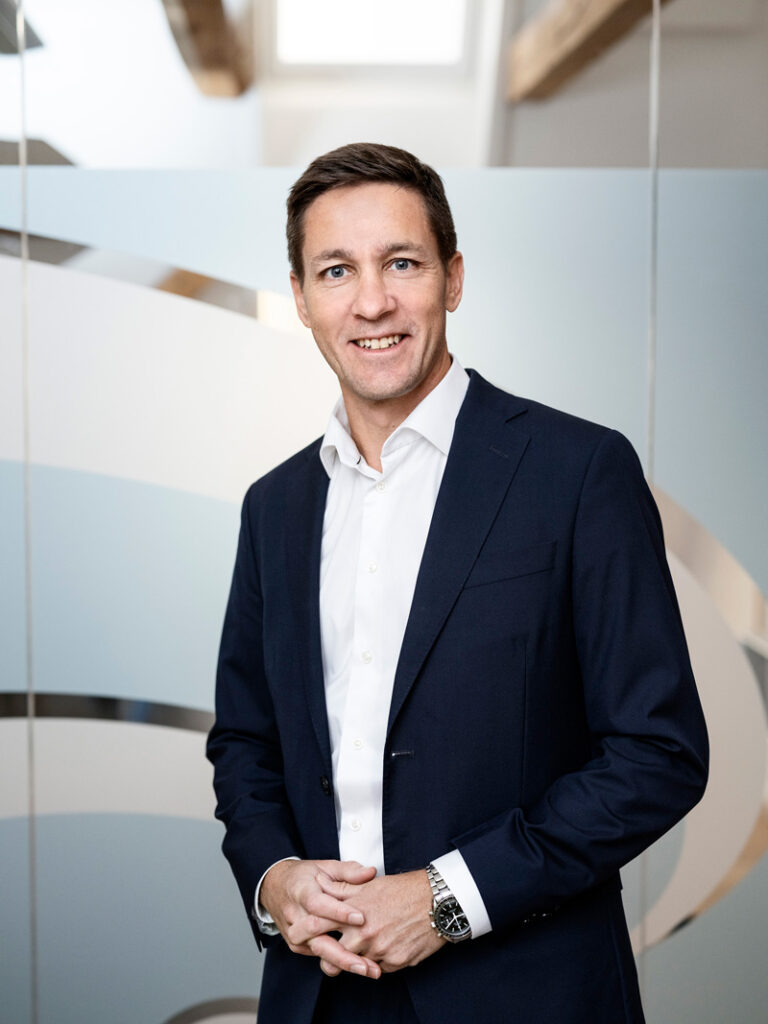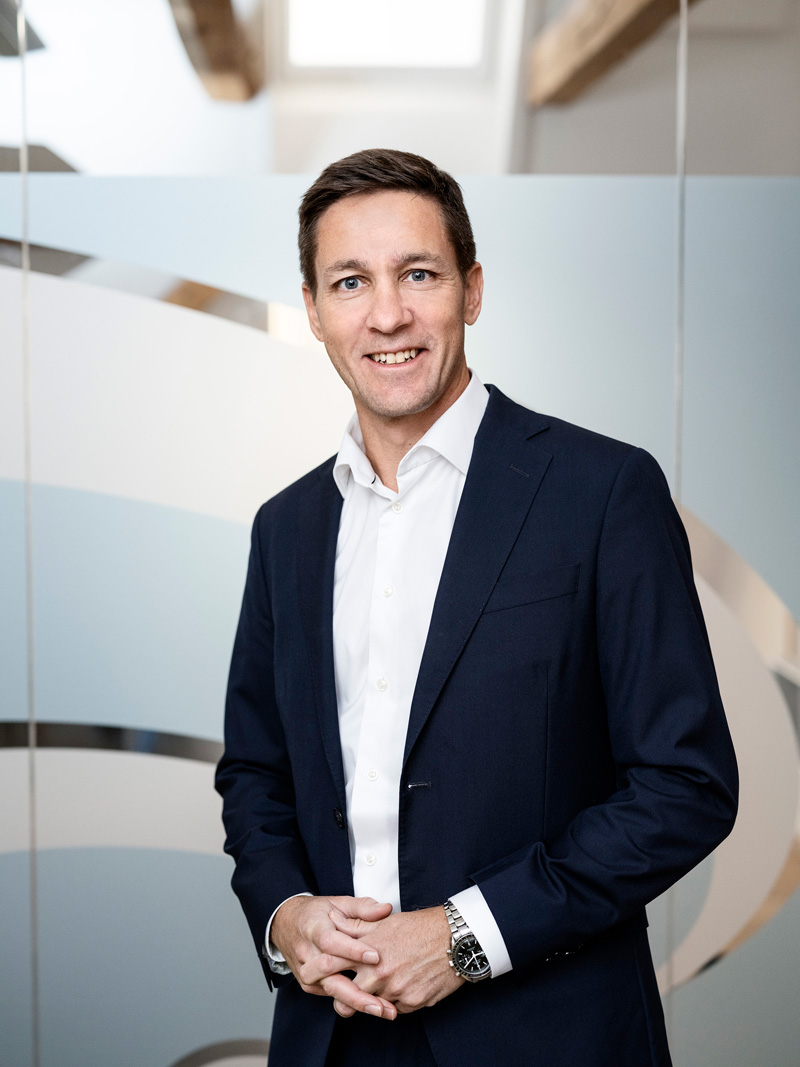 Erik Bertman, Chief Executive Officer, Conscia A/S