CNS Service Portal
Introducing CNS

Asset management

Collector

Compare

Insights

Best Practices

Restful API
Introducing CNS
The service portal supports the entire lifecycle of a product and is adding valuable insights to you install base.
If you are already a customer, you can get access to CNS by reaching out to your normal Conscia contact.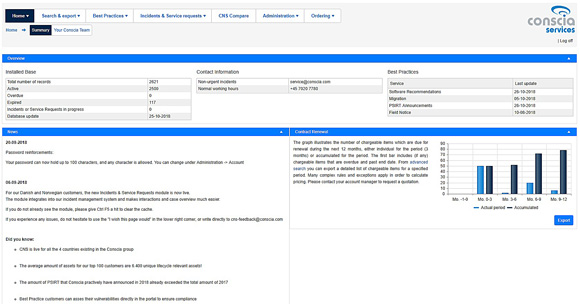 Asset management
The right asset, with the appropriate service level, on the right location with the right risk assessment, to know the impact of the security vulnerability announcements.
All assets will be aligned in terms of serial number, product number, service level, contract period. All assets are divided into Architectures, Technolgy and product families, for easy filtering and export options.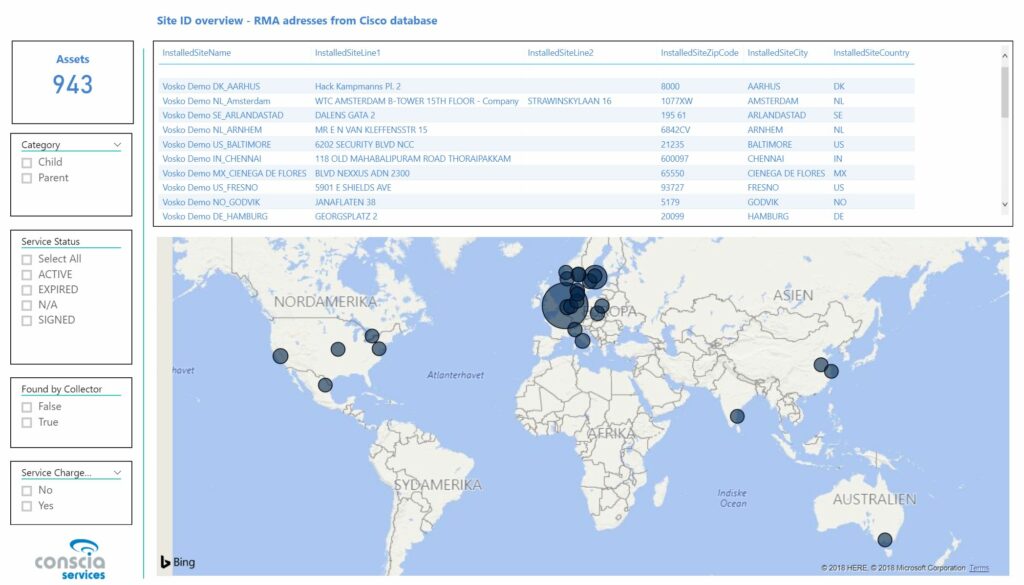 Collector
With the optional addition of the collector, the automation also includes updating of hostnames, IP addresses, SNMP location and actual software level of the assets. The collector is the validation of the contractual agreement is still aligned with the real world.
Get CNS data integrated with your own business applications

Automated Asset management linked to your CMDB

Full transparency from vendor contract center, with daily updates

Data is filtered to include lifecycle relevant units only
Compare
gives valuable insights into the collector findings and enables the organisation to assess the contractual agreement against the collector findings. The two sources of data give the best total view of your assets and enable discission-makers to know the exact install base on a continuous basis.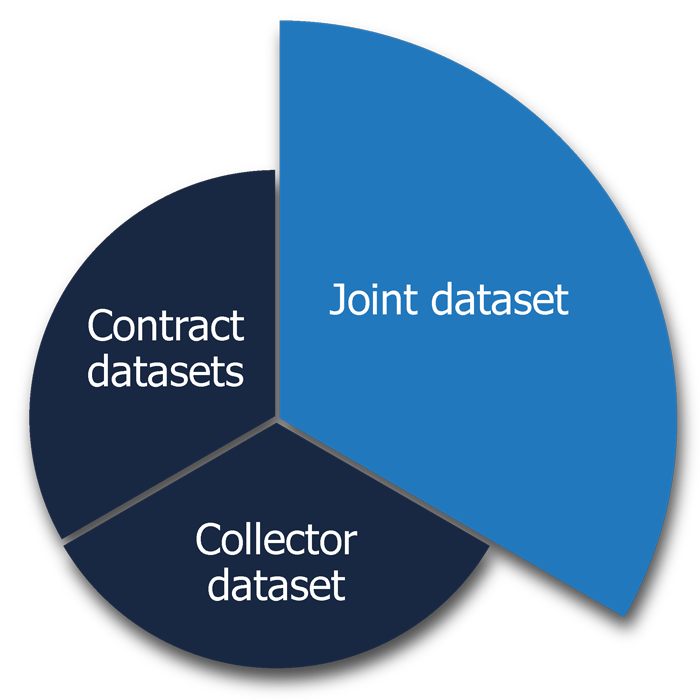 Insights
Visual install base overviews, divided into logical categories, eases the overview and helps to address the pain points in large networks. Geographical map overviews and numbers of different software versions used in the networks help it management to know that they are in control.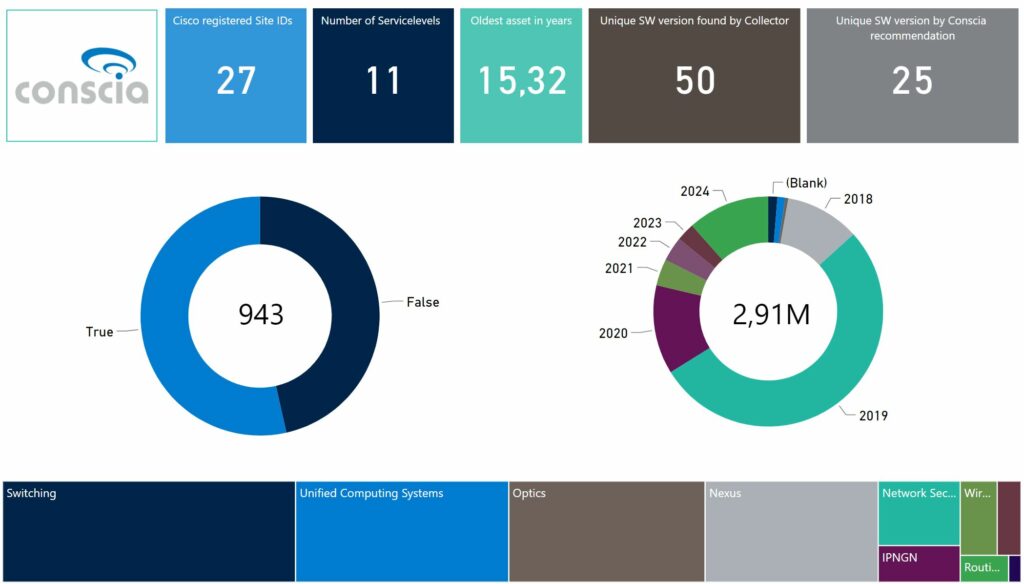 Best Practices
Best practice addresses:
The number of software versions in use in the install base and the Conscia recommended software version that fits the specific product.

Lifecycle information on all assets, where an announcement has been published. This normally gives up to 5 years of outlook, to know how the impact will affect your install base. The application also suggests migration products and budget pricing for the new products to be able to do budget forecasting.

Software vulnerabilities for Cisco assets sorted out to what is affecting your install base specifically, with assessment option for audit purpose.

Other non-software-vulnerability announcements that could be relevant for the operation of the product. This could be both software and hardware related.

Restful API
As Conscia Customer you can query to get all the latest changes in the install base by date range, or query by serial number, to get a specific status. This could, for example, be used in your own incident process, or as an integration solution to your own CMDB.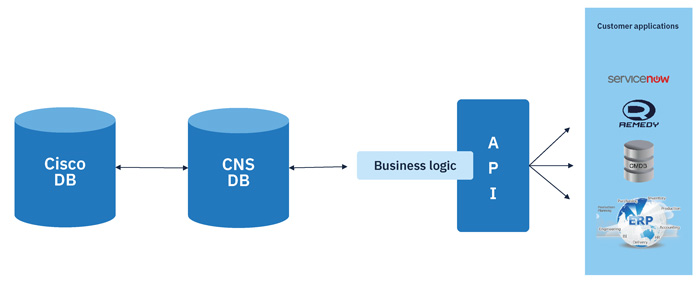 Stay ahead…
Schedule a Demo
See how CNS will give you the insight to mitigate risk and bring your business ahead.