Welcome to a new era where you are in control of your Asset and Lifecycle Management
Running a complex infrastructure that serves your organization's needs
has never been more challenging.
With CNS, you can say goodbye to outdated spreadsheets and stop overpaying for services you don't actually require.
Stay compliant
Know your infrastructure, get recommendations on asset and software updates, and document everything in CNS for audits.
Manage security threats
Get an overview of threats on your infrastructure and our expert recommendation on handling them. Document it all in CNS.
Reduce costs & time spend
Reduce manual work, automate the lifecycle of your infrastructure, and forecast your IT spending easily.
Control your infrastructure
Get a full picture of your infrastructure and all your assets, their configurations, and service agreements. We help you design your infrastructure to support your business and tailor the service levels across the infrastructure to fulfill your need and reduce costs. Order and trace assets directly in CNS.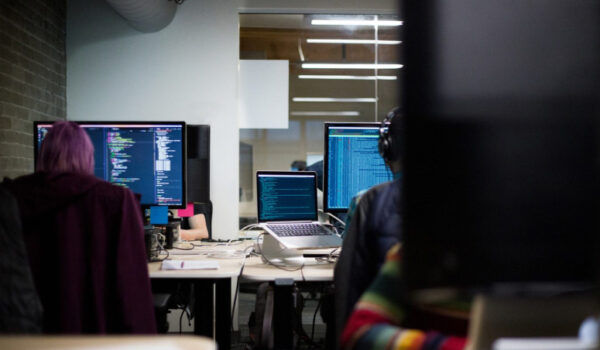 Operate your infrastructure
Know, monitor, and manage your assets within CNS for a comprehensive overview. Receive recommendations on the appropriate software versions to run and stay informed about security vulnerabilities. Handle incidents and service requests directly through CNS, and document everything within CNS for auditing purposes.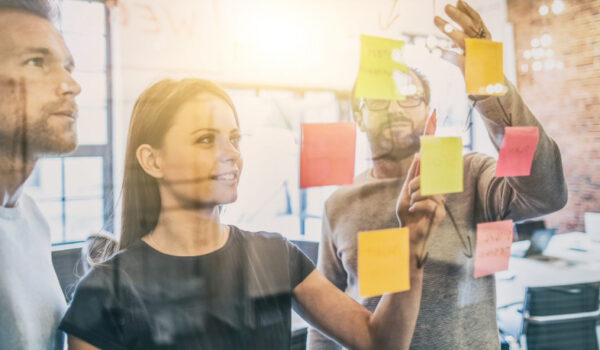 Refresh your infrastructure
Proactively plan, forecast, replace and renew assets and software with the Product Lifecycle Dashboard. Get recommendations on which new assets to migrate and order everything through CNS.
Leverage the power of CNS in your existing business processes
Why stop at the full overview on the CNS Portal? Take it a step further and seamlessly integrate our data into your existing business processes. Automatically generate tickets for PSIRTs, manage incidents in your ITSM system, or ensure your CMDB stays up-to-date.
The possibilities are endless.
CNS Standard
Collector

Compare

REST API

Advanced Search
Collector
The collector helps you locate existing assets in your infrastructure and provides you with an overview of the assets you possess. The collector gathers detailed information such as vendor, product number, serial number, hostname, IP address, SNMP location, and software version. Data is securely transferred to Conscia and Cisco.
Get CNS data integrated with your own business applications

Automated Asset management linked to your CMDB

Full transparency from the vendor contract center, with daily updates

Data is filtered to include lifecycle relevant units only
Compare
The CNS Collector & Compare function is a go-to tool to analyze gaps and identify new devices on your Infrastructure. CNS Compare is an excellent tool for identifying critical assets, discovering un-serviced assets, and tailoring the service level strategy that fits your organization's needs.
Compare own data, contract data, and collector data

Conduct gap analyses & identify assets without service agreements

Design service strategy by using CNS Compare
REST API
As Conscia Customer you can query to get all the latest changes in the install base by date range, or query by serial number to get a specific status. Use the REST API for your own incident process or as an integration solution to your own CMDB.
Advanced Search
Experience a new level of asset management efficiency with the following features:
Search and obtain an overview of all assets within your network.

Gain insights into asset details, including service levels, start dates, and end dates.

Dive into detailed asset views, accessing a wealth of essential information.

Seamlessly access a plethora of asset details, spanning product family, location, software versions, recommendations, security vulnerabilities, and beyond.
CNS Best Practices
Insights

Software versions

Security vulnerabilities

Field notice
Insights
The Insights module offers PowerBI reports for the Inventory Dashboard, Product Lifecycle Dashboard, and Software Version Dashboard. The Inventory Dashboard provides you with an overview of your assets, their locations, and the agreed-upon SLA for each asset. It enables you to drill down into service level details, site ID information, and product age.
The Product Lifecycle Dashboard displays the projected out-of-service dates for assets, also known as LDoS (Last Date of Support). It offers a breakdown of affected assets across various product families. Additionally, the Product Lifecycle Dashboard includes a migration overview that presents optimal replacement options for current assets along with their prices.
The Software Version Dashboard showcases the software version running on each asset, including a breakdown based on the asset's product family. This feature allows you to compare your assets' software versions with Conscia's recommendations, ensuring your software remains up to date. The Dashboard often plays a pivotal role in driving automation and provisioning strategies and can be utilized to document software alignment progress
Software versions
Identifying the actual number of running software versions in the network divided into technologies and product families

Showing the gap between the running software versions and Conscia's expert recommendation

Get an overview of the software versions you are running on your assets and our expert recommendation

Ensure that your assets are running the most optimal software
Security vulnerabilities
Security vulnerability shows known security vulnerabilities and which assets may be affected and are sourced from multiple sources and validated by Conscia security experts.
Get an overview of security vulnerabilities on your network

View current vulnerabilities, including a severity score, so that you can prioritize

Log and track decisions directly in CNS for compliance audits

Get an overview of significant issues related to your Cisco assets

Implement workarounds based on the information
Field notice
Field Notice shows significant issues that have been identified and are published directly by Cisco. Issues published here typically require an upgrade, workaround, or other action. Field Notice is related to security vulnerabilities and the combination of the usage of assets and software.
Get an overview of significant issues related to your Cisco assets 

Implement workarounds based on the information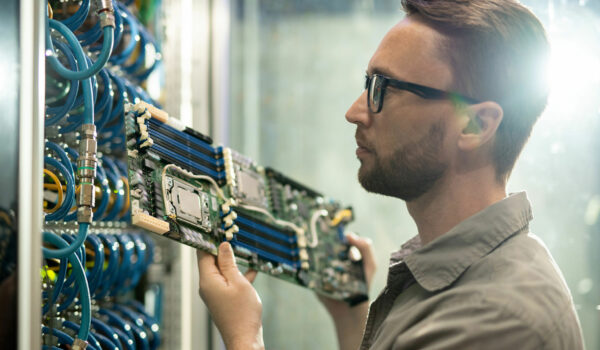 Expertise at scale
Whether you manage your infrastructure in-house and want access to second-level experts or if you prefer us to fully manage your infrastructure, CNS is seamlessly integrated with our award-winning services delivered by our +700 leading experts across Europe, each with extensive expertise in advanced data centers, networking, cloud computing, and cybersecurity.