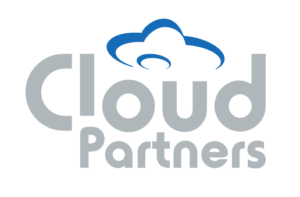 WANT TO KNOW MORE ABOUT AWS SOLUTIONS?
We are ready with a best in class advice, specialized knowledge, and hands-on from the first initial questions, to services transferred to AWS, and to development of platforms.
RELATED SOLUTIONS

CloudReady
Are you looking for a cloud solution to satisfy your needs? We offer top-level advice. When we find a solution and the process of implementing strategy and infrastructure can't go fast enough, follow our experts all the way to the finish line.

CloudControl
Leave the maintenance of your platform to CloudPartners. Our certified AWS consultants are on-call all-day, year round. We know that high reliability and availability leads to satisfied customers.

CloudDevelopment
Get all the benefits of a cloud solution. Let us develop the precise solution that will always fulfill your needs. Public, Private, or Hybrid Cloud – our cloud experts combine stabile operations, endless scalability and a high level of security.

DevOps
Competencies, that they continually develop and adapt, so that we can make continuous progress by translating our customers' wishes and needs into effective cloud-solutions – and solutions that are both tailor-made and flexible.
This enables our customers to exploit the full potential and dynamics of moving the entire IT-infrastructure into Cloud.
Our focus is, that our knowledge, experience, and expertise are a benefit to our customers Cloud Solutions that complete the entire DevOps cycle.
We complement the complete CloudCycle from coding, development, testing, driving, automation, and implementation to version-control, log-analysis, monitoring, security, and support.

Migration
Our Mass Migration Approach is based on AWS Migration Acceleration Program, MAP. It is a well proven, tried and tested methodology and framework for scoping, planning and executing a large scale migration with success.

CloudCare 360 Support
Our support solution always supports customers' business solutions with automated self-healing infrastructure (IaaS) and platform (PaaS). This allows customers to focus on developing their own business.