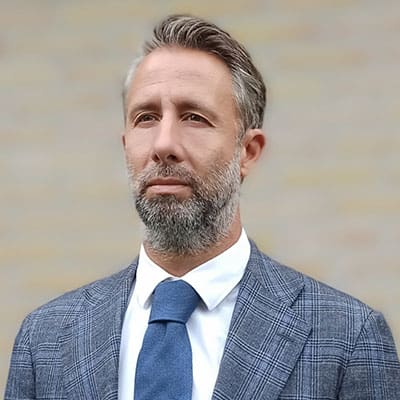 Gouda, August 2, 2021 – Conscia, which specializes in ICT infrastructure and digitalization, has appointed Pascal Huijbers (46) as Group CTO of the Conscia Group as of August 1. He will be responsible for setting the technological direction of Conscia's growth, broadening the portfolio, and expanding the group's platforms. In addition, he will support the technical communities as well as the CTOs in the countries in which the company is active.
Pascal Huijbers tells us, "My decision to join Conscia was motivated by the company's strong growth and acquisitions, its entrepreneurship, its specific expertise in networking, and the possibilities to expand its range, particularly in the areas of multicloud, hybrid IT, security, and managed services. It is important to not only look at new and interesting technologies, but also to make optimum use of what the customer already has, such as its on-premise infrastructure, and the transition that the customer organization is going through. I also think it is crucial to not just look at the risks, at how we can maintain IT security and how we can monitor this, but also to look at new possibilities for innovation and further digitalization."
Erik Bertman, CEO of the Conscia Group says, "Pascal Huijbers is a good asset for Conscia. He has a long track record as CTO and is very much focused on innovation. He will make an important contribution to the further expansion of our Network of Knowledge and the utilization of Conscia's technological power in the different countries to further help our customers with their digitalization process."
Before joining Conscia, Pascal was employed at Fujitsu as a Chief Technology Officer since 2014, firstly for Large Pursuits EMEIA, then for Financial Services EMEIA, and lastly as CTO in the WE leadership team for the Western European countries. Prior to this, he was the Group CTO for Delta Lloyd and founder/managing director of Strategic Consulting Alliance and a number of start-ups including a Cloud Broker. During his career, Pascal has mainly focused on technology and its influence on business and society. His particular interest in adopting new technology to make the world a better place is discussed in his Tech4Good podcasts.