A trusted advisor to our customers
Kjell Andersson has extensive experience in network solutions, having worked in this field for several years. He started his career at Netsafe in Sweden and has worked for Conscia since the company acquired Netsafe in 2015.
"We were 15 people in Netsafe when I started. Today, we are 85 people in Sweden and around 1000 people internationally in Conscia. I work mostly on-site with our customers to help them, ensure their network is up and running 24/7/365, and troubleshoot any problems."
A diverse group of people
At Conscia, we strive to reflect our diverse society by attracting individuals with various personalities and skill sets.
"I feel Conscia likes to employ a diverse group of people. Here, you can be yourself. You don't get judged for who you are or anything like that. We are encouraged to be a good team of different kinds of people with different skills, and that makes the team stronger," says Kjell Andersson.
And to keep the team strong and close, getting them to know each other and what is happening across the countries is important. 
"At Conscia, we celebrate our successes and ensure that all employees are informed about what's happening in the company. Each year, we have a tradition of attending an internal conference somewhere in Europe to acknowledge our achievements. Additionally, we hold country-wide meetings every six weeks to review the company's financial status and host technical sessions. To keep everyone up-to-date, our local CEO publishes a weekly video with the latest news, including positive customer feedback, introductions to new employees, and other important updates," Kjell Andersson notes.
You can always get help to solve a problem
To ensure that we provide our customers with the highest level of service, Conscia prioritizes staying up-to-date on the latest solutions and technical issues. We use a variety of methods to achieve this.
"At Conscia, we have internal webinars and knowledge sharing. There are a lot of different ways to develop yourself. An example is an internal education program for coding Python, which inspired me greatly."
While strong skills are important, working collaboratively with colleagues is equally essential to ensure that help is always available when needed.
"We all share knowledge and offer support throughout the organization, individually and in virtual teams dedicated to specific technical areas where we help each other with relevant issues. As a consultant, customers expect you to be able to assist them with any issue, but it's impossible to know everything. That's why having a dependable team is crucial," Kjell Andersson continues.
Taking care of critical infrastructure 
For Kjell Andersson working in Conscia is not just a job – it is a job that matters. The work with security and infrastructure is very important to him and his customers.
"We work with numerous customers, ensuring the redundancy and security of their critical infrastructure and networks – an essential aspect of their business. The depth of knowledge within our company and my great colleagues make me proud to be a part of Conscia. We deliver excellent solutions and serve as a trusted advisor to our customers 24/7," says Kjell Andersson.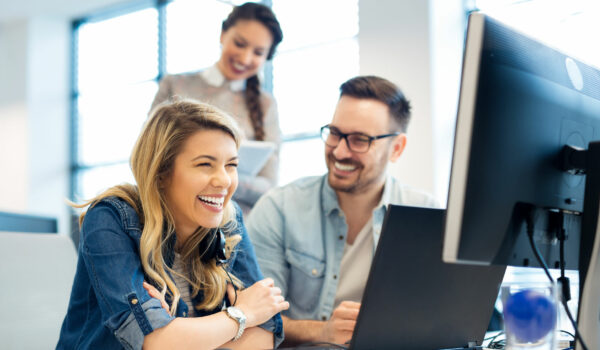 Would you like to join our Network of Knowledge?
At Conscia, you will be part of a unique European network of knowledge at the forefront of technical development within critical network design, cybersecurity, cloud solutions, and support. As the IT backbone of our customers' success, we take pride in deliver on promise, value diversity, and collaborate closely to maintain our curiosity to learn for life.