Learn how Palo Alto Prisma Access, the industry's most secure SASE solution, helps you protect your users, devices, apps, and data everywhere and from a single unified platform.
Prisma Access: Best-in-Class Security Through a Single Unified Platform
Traditional cybersecurity tools, processes, and data sources are not up to the threats connected to a remote workforce who operate in hybrid/multi-cloud settings. The complexity of these environments expands the attack surface with new vulnerabilities (sensitive data in the cloud, leaked credentials in the source code, attacks on software supply chain), misconfigurations (unrestricted firewall policies, exposed databases, or unenforced MFA), and human errors for adversaries to exploit.
This is where Palo Alto Prisma Access, a leading SASE solution suite, comes in. Prisma Access is a cloud-based architecture for securing mobile users and remote networks. It allows you to easily manage all the necessary access permissions and security measures like Web URL Filtering Protection, DNS Security, Malware Protection, SaaS Application Security, Vulnerability Protection, Evasion Protection, and Credential-Theft Protection. All this in a single unified product with single-pane-of-glass visibility and management. Compared to its competitors, Prisma Access delivers 45% reduction in data breaches, 25x more security updates, and 10x faster performance (source).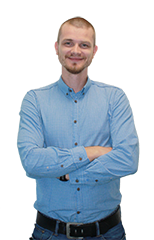 Watch this informative webinar about the Palo Alto Prisma Access solution. In this session, Uroš Šuštar, consulting engineer at NIL, part of Conscia, will cover the following topics:
Secure Access in a Complex World
Introduction to Palo Alto Prisma Access
Prisma Access Architecture: Mobile Users, Service Connection, Remote Networks, ADEM
Prisma Access Licensing Options
Watch now and learn how to protect your network, users, and applications with Prisma Access.