For almost twenty years, Conscia has been a leading European provider of secure, reliable IT infrastructure.
With a history of building and delivering fully managed solutions—largely built from Cisco's broad portfolio of market-leading technologies—Conscia is moving toward delivering IT as a service to its customers. Furthermore, Cisco's Cisco Plus announcement represents a significant step in this journey.
The road to IT as a service
The destination to which we are all traveling is obvious: Many customers ultimately want their IT infrastructure—whether on premises or in the cloud—delivered as a service. They want to focus on their core business, such as healing patients, educating students, and providing public services, while paying predictable monthly fees. Customers want to devote fewer of their limited resources to tactically managing IT infrastructures.
 Delivering and managing IT infrastructure throughout the product lifecycle is what we do here at Conscia. We consider ourselves a "network of knowledge" as we leverage our experience and core competency in managed, secure IT infrastructure to deliver the best possible IT solutions to our customers.
At Conscia, we already offer an IT as a service, including managed services, customer experience, and our own Conscia Cloud. But it has been challenging to create a complete IT- as-a-service offering. Quite frankly, the technology and supporting business models from Cisco and other vendors were not entirely in place.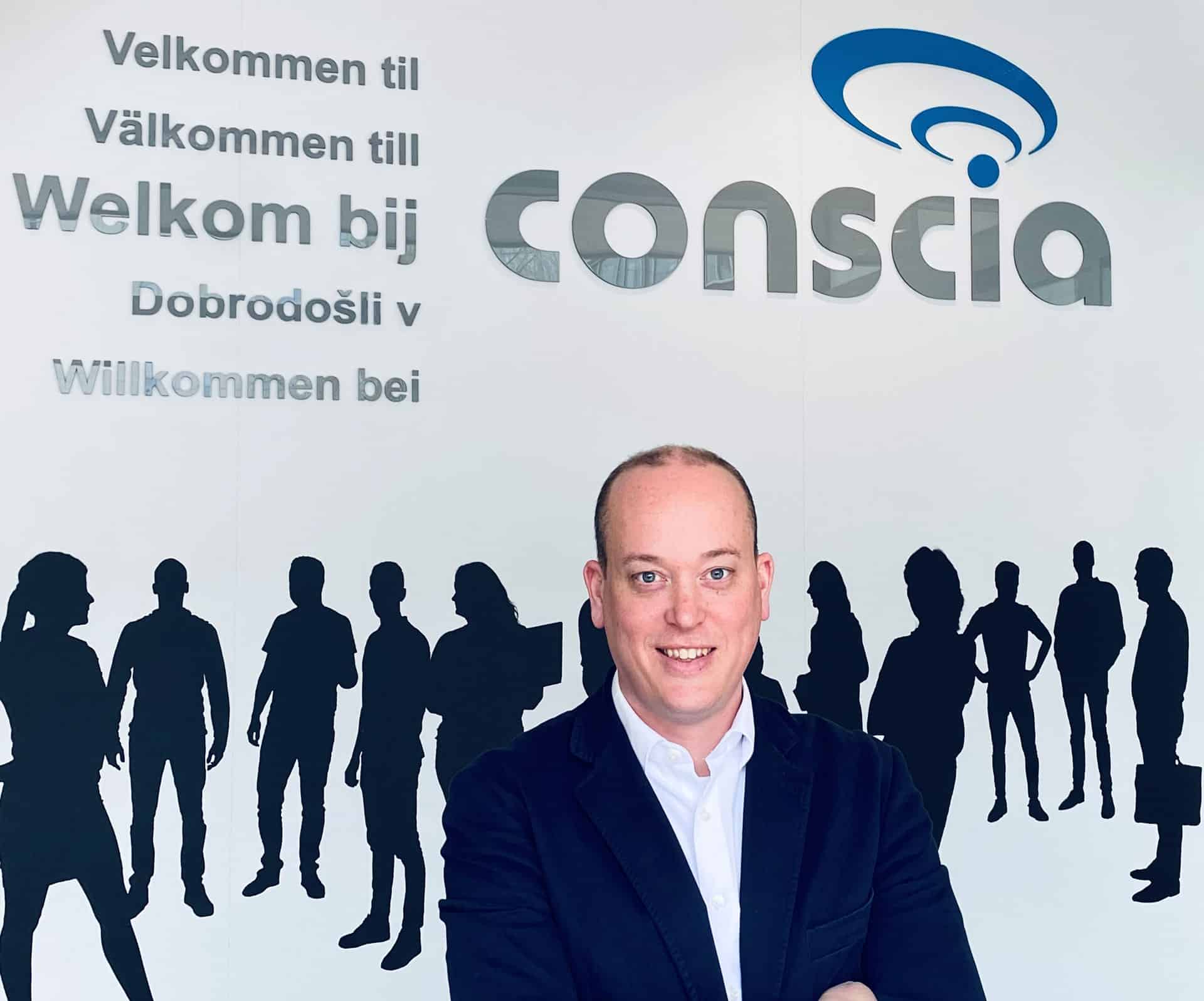 Jeffrey den Oudsten, CTO Office Solutions Director, Conscia Netherlands
Cisco Plus acceleration
Cisco Plus fundamentally changes this. With Cisco Plus, for instance, we can complete the IaaS solution that we provide to our customers. It offers a financial model and a rich set of software technology that enables a true IaaS delivery portal. Cisco Plus enables easy, efficient ways of delivering an as-a-service-based solution built on Cisco's broad portfolio of platforms and technologies.
Delivering IT as a service means delivering all the infrastructure—including compute, storage, network, and security—with predictable pricing and management. Only Cisco provides such a wide range of market-leading platforms and technology that will eventually be offered as a service under the Cisco Plus brand.
Where there are gaps in Cisco's offerings—not offering its own storage solution or the more customized solution some organizations require, for example—Cisco's partner-centric culture has nurtured a vast ecosystem of software and hardware partners that we can rely upon to complete our IT-as-a-service offering. One essential way Cisco enables this ecosystem of partners is through its open technology APIs, which provide the vehicle for partners to add to Cisco's value proposition. 
Excited to partner with Cisco Plus
At Conscia, we could not be more excited that our strategic partner Cisco is diving deeper into the as-a-service era. All eyes will be onhow we, as technology leaders, succeed.
I say "we" because succeeding in this transition to delivering IT as a service resides in the power of the journey that Cisco and partners like Conscia take together. Teaming with Cisco is nothing new to us.  Cisco and Conscia have previously led transformations in software-defined technology, enterprise agreements, and customer experience. Teaming to drive transformation is a proven recipe and the bridge to success in delivering innovation to our mutual customers!
Would you like to learn more about our IT-as-a-service vision and our offering? Contact us at Conscia to learn more.