Conscia, a European networking, hybrid cloud, and cybersecurity specialist, proudly announces its prestigious designation as "Powered Service for Meraki SD-WAN" by Cisco. This recognition highlights Conscia's expertise in delivering managed Secure SD-WAN as a Service solution based on Meraki technology, providing customers with optimal network security and performance. To earn the designation of Powered Service, Conscia successfully underwent a third-party audit that particularly underscored the extent of automation achieved using their proprietary CARA solution. The Meraki SD-WAN solution is one of the key building blocks of Conscia`s SASE (Secure Access Service Edge) offering.
"We are thrilled to achieve the coveted 'Powered Service for Meraki SD-WAN' designation from Cisco. This achievement not only reinforces our position as a leading European provider of innovative networking solutions but also emphasizes our commitment to customer success. With our state-of-the-art technologies, including our proprietary response agent, CARA, we offer unmatched scalability and automation, which allows us to provide an exceptional customer experience. Our customers benefit from enhanced transparency, control, security, significant time savings, and reduced downtime, ensuring their networks operate seamlessly," stated Pascal Huijbers, Group Chief Technology Officer (CTO) at Conscia Group.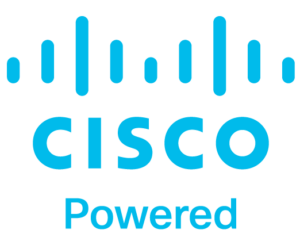 Meraki SD-WAN, a leading software-defined wide area network (SD-WAN) solution by Cisco, offers centralized management and simplified deployment, empowering organizations to optimize network performance, enhance security, and improve operational efficiency. Conscia`s Meraki SD-WAN service currently covers over 15 000 devices in production, enabling its customers to leverage these benefits and stay at the forefront of network technology.
Conscia's cloud portal and app, together with automated response agent CARA, are Conscia`s differentiators, showcasing its commitment to automation and scalable managed services. platforms provide customers with increased transparency and control over their networks, enabling efficient management and optimization. With Conscia's enhancements, customers gain significant time savings and streamlined operations, resulting in enhanced productivity and reduced.
By achieving the "Powered Service for Meraki SD-WAN" designation across its global markets, Conscia solidifies its position as a trusted provider of advanced and secure business network infrastructures. With its customer-centric approach and focus on security, Conscia continues to drive digital transformation and empower businesses to thrive in an increasingly connected world.
More about Conscia`s Secure SD-WAN as a Service: