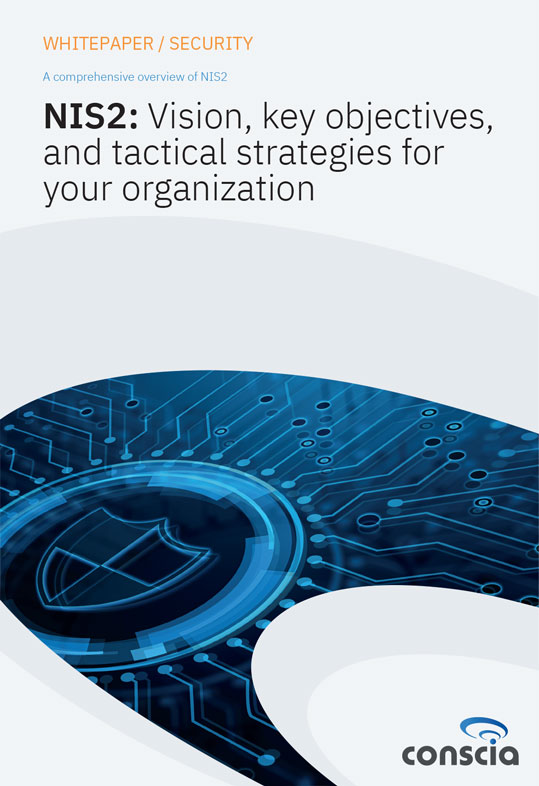 NIS is an abbreviation for Network and Information Systems, and in 2013 the EU came up with the first proposal for strengthening cyber defense across Europe in the form of the NIS directive.
Member states interpreted and adopted the NIS directive slightly differently in 2016. The EU recognized the need for greater specificity in its requirements to ensure entities could meet Europe's growing demand for improved cybersecurity, resulting in the development of NIS2.
This whitepaper provides information on the NIS2 directive, including its primary goals, scope, and the requirements imposed on companies.
Read more in our whitepaper "NIS2: Vision, key objectives, and tactical strategies for your organization" by filling out this form. It will be sent as a PDF to the email address you provide.