Cisco ACI is a popular data center network with high security – but even small errors in management can have serious consequences. Don't miss this webinar, where we will review the five most common mistakes and provide recommendations for upgrading and best practices for Cisco ACI networks.
Get the Most Out of Your Cisco ACI Network
Cisco ACI – Application Centric Infrastructure is a popular and powerful virtualized data center network with high security and micro-segmentation. However, configuration, integrations with other systems, such as hypervisors, and upgrades must be handled correctly to avoid sudden issues. Do you know which version is best for your organization? Are your load balancers configured properly in your ACI setup?
Watch this recorded webinar and benefit from Conscia's experience and recommendations in data center & cloud solutions to get the most out of your Cisco ACI network.
Agenda:
Introduction – Cisco ACI Networking
Best Practice for Cisco ACI Networks
The five most common errors in your data center
Upgrade and recommended versions
Summary
Questions and answers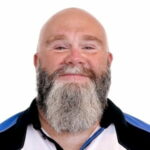 Speaker:
Joacim Wicander, Senior Data Center Consultant, CCIE, and Cisco EMEA Customer Advocate of the Year 2023, guides you through this insightful session. See Joacim Wicander's Swedish profile here.