In 2016, Conscia's consultants helped build Smukfest's IT infrastructure, and they have been responsible for a solution where the wireless network is absolutely crucial, and where it was possible to test Cisco's CMX solution.
Besides the many wireless units used in the more than 200 stalls and bars on the festival site, Smukfest also offers wireless Internet to all visitors. It is a large installation where almost 32 kilometers of cable is lain each year, around the trees and in the bars and stalls, and on top of that 15 kilometers of fiber is dug into the ground. A team of 65 people make sure that the IT setup on the festival is always up and running.
Conscia and Cisco delivered equipment to the network solution on Smukfest, which consisted of:
Wireless Lan Controller, the 8500 platform
A combination of different types of access points with the 802.11n and 802.11ac standards, primarily the 2702 and 3702 series
Cisco Prime for management
CMX Analytics & Location
Mobility Services Engine (MSE) for comparison with Connected Mobile Experience (CMX)
It was especially interesting to test the new Cisco technology CMX. Conscia's Finn Rud Laursen was one of the lucky technicians who had the opportunity to test the solution, and the result of the test is very clear according to Finn: "The solution perfectly matches the Smukfest Festival, since CMX is capable of creating an overview over a large number of users via a combination of Analytics and Location".
Analytics
CMX offers analysis of devices in the area, both the ones connected to the network and probing devices that only have Wi-Fi enabled without being connected to Smukfest's network. Through this relation, access to data such as device type, online duration and returning devices is offered. It is also possible to gather historical data in order to get knowledge about how many devices have been to a specific area, and how long they were online. Furthermore, you can track users to see if they were only passing by, or whether they stopped to listen to the music.
Location
CMX makes it possible to get an overview of the different zones in an area. This makes it possible to get live insight into placement of access points and devices, both active and passive. Furthermore, you can see what access points devices are connected to, or where a device probe is registered. It is also possible to see devices emitting noise, such as Bluetooth Low Energy (BLE) devices etc., and determine how much they affect the wireless network coverage. Via location, it is possible to track and gather historical data on the movement of a device on the festival, to just mention some of the functions available.
The Potential of CMX
CMX is relevant to Smukfest as a tool for crowd management, because of the overview over e.g. when there has been congestion in one area of the festival site. The festival visitor count has grown explosively, and with the limited available space in the forest, it is a major task to avoid that visitors experience congestion, especially to and from the stages.
CMX can offer useful data for a crowd management system, since it offers insight into how people move around and show the traffic patterns on a given site. The technology has great potential, and the possible uses of the data are far-reaching. Below is a small sample of the data that was made available via the platform during Smukfest 2016:
An overview of the day

Heatmap and device information are shown live and can be replayed over a specified time period for insight into traffic patterns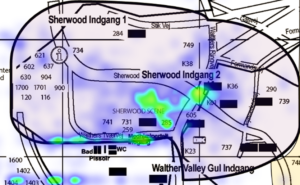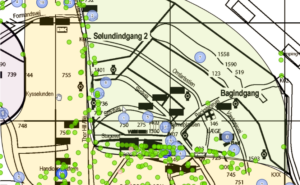 Traffic patterns at the festival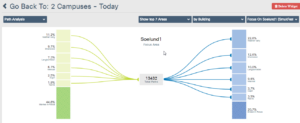 Many possibilities with CMX
One of the most obvious uses of the solution is in retail. In a supermarket or a shopping mall, you can obtain information about where people are, what shops they visit, and during which period. And you can build on this knowledge by making offerings via a mobile app based on e.g. the location of the user. There are many more potentially relevant fields, such as:
Amusement parks
Museums
Music venues
Stadiums
Congress centers
Universities
Conscia's test on Smukfest showed that CMX works very well as an analysis tool on very large installations with many devices. The technology has now been made available by Cisco, and now it's up to the market to figure out how to get the most out of all this new data.