A lot is happening right now at Vasakronan, a leading real estate company in Sweden focusing on office and retail space. The prestige project Sergelhuset is the stage for several exciting new solutions. This applies to both the models for renting and using the premises and the technological solutions in the premises. Conscia has contributed to a modern SDN platform for networking and security.
In Vasakronan's property Sergelhuset, there is space for several different types of companies on 85,000 square meters in the middle of Stockholm. Although the pandemic has placed some obstacles when it comes to renting, there are already tenants such as Amazon, King and Ernst & Young.
Firstly, Sergelhuset provides an insight into what we can expect to come in society, cities, and the business world. New technological solutions contribute to increased sustainability and smart cities. A fundamental factor is that office space has traditionally had a utilization rate of 40 percent during office hours and only ten percent during the rest of the week. Add to that all the new pandemic requirements, which are expected to apply to a certain extent, even when everyone is vaccinated.
New models for renting office space are adapted to modern business life and, of course, to increased remote work. What is interesting in Vasakronan's case is that several different models exist side by side in the same property, which consists of several different houses at Sveavägen, Malmskillnadsgatan and Hamngatan.
The fact that Conscia has many certifications is a stamp of quality, they have a good reputation, and we share fundamental values. Conscia also showed early interest and understanding of our ideas, and I am very satisfied with Conscia's efforts.
/Sören Sandell, CIO, Vasakronan
Different models are available in Sergelhuset
In Sergelhuset, it's about everything from traditional tailored office spaces to fully furnished and ready-to-move-in offices to so-called "coworking spaces" without fixed locations. Furthermore, there are options with a month's notice, and increasing and decreasing capacity as a tenant is easy. Add to that the fact that it is possible to get all sorts of technology solutions, not only networks and the like but also, for example, equipment for audio and video in conference rooms ready for move-in. Furthermore, various services related to offices and freedom of choice regarding different premises and facilities are offered.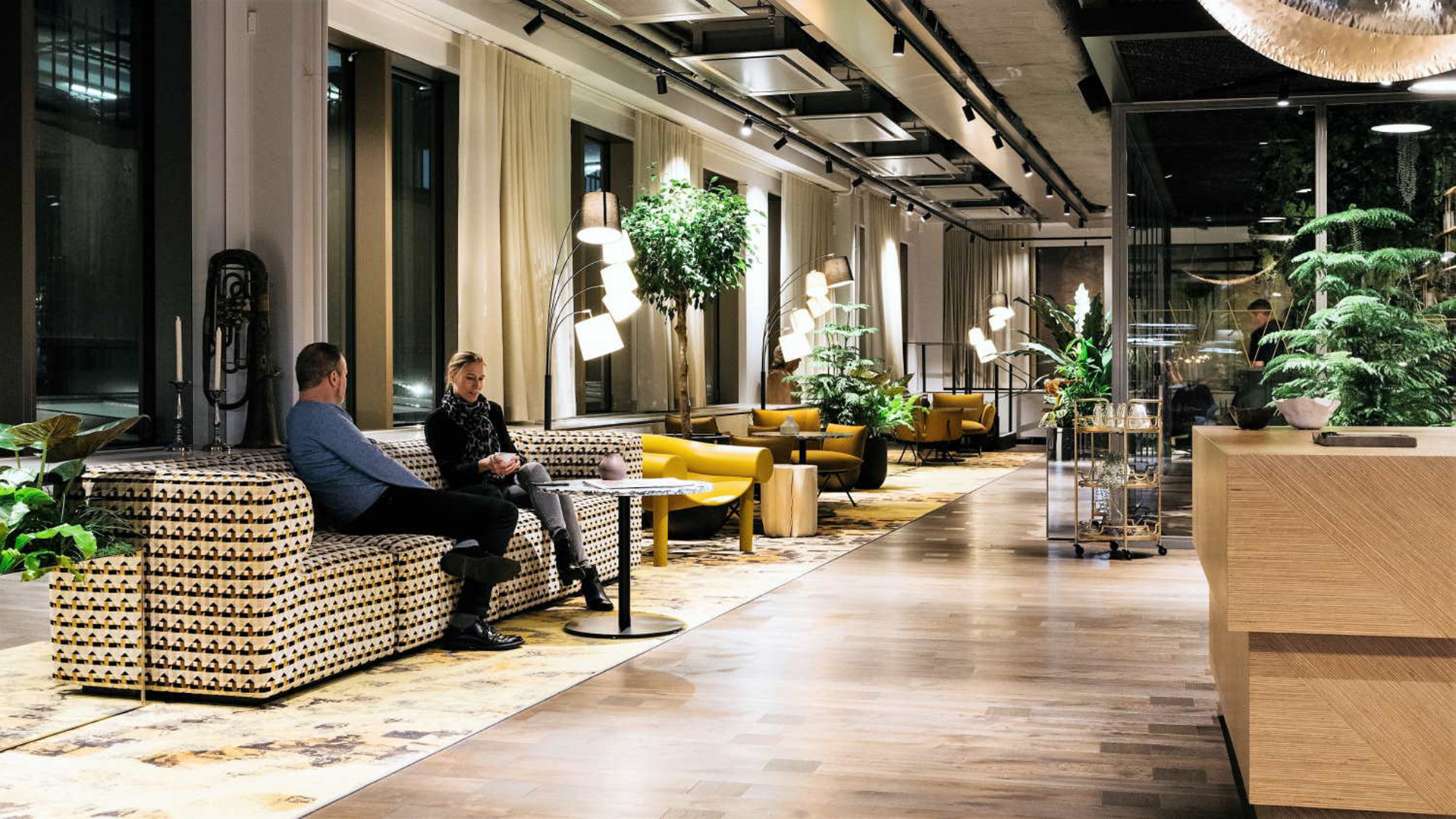 In short, the flexibility is total. Different types of tenants can also meet in common areas. Everything is named with terms like "Smart & ready" (furnished and ready to move in) and "Arena Sergel" (coworking).
– We started with activity-based offices for our part back in 2012. It means that premises are adapted to the tasks carried out in them. With Sergelhuset, we offer a hybrid model. You can combine a typical office with Smart and Klart and a subscription to the Arena, explains Sören Sandell, CIO at Vasakronan.
Technological solutions are an important part of the concept in several ways. Firstly, Vasakronan can offer ready-made technical solutions to its tenants. It is not only about working Wi-Fi and internet connection, but also AV equipment, printers, booking solutions for meeting rooms and desks, as well as solutions for how the rooms are used and can be optimized.
– We take much greater responsibility now for technological solutions and the whole than we did before. This means, for example, that we arrange locks and alarms as well as solutions for access to the premises, says Sören Sandell.
Data central to Vasakronan
New technological solutions are also important for Vasakronan's operations. When it comes to adaptations, access to data is usually a key aspect. Here we need to go a little deeper to get a handle on what it's all about. Sören Sandel describes the handling of data in four steps:
Generate data
Make data available
Secure access to data
Create value from data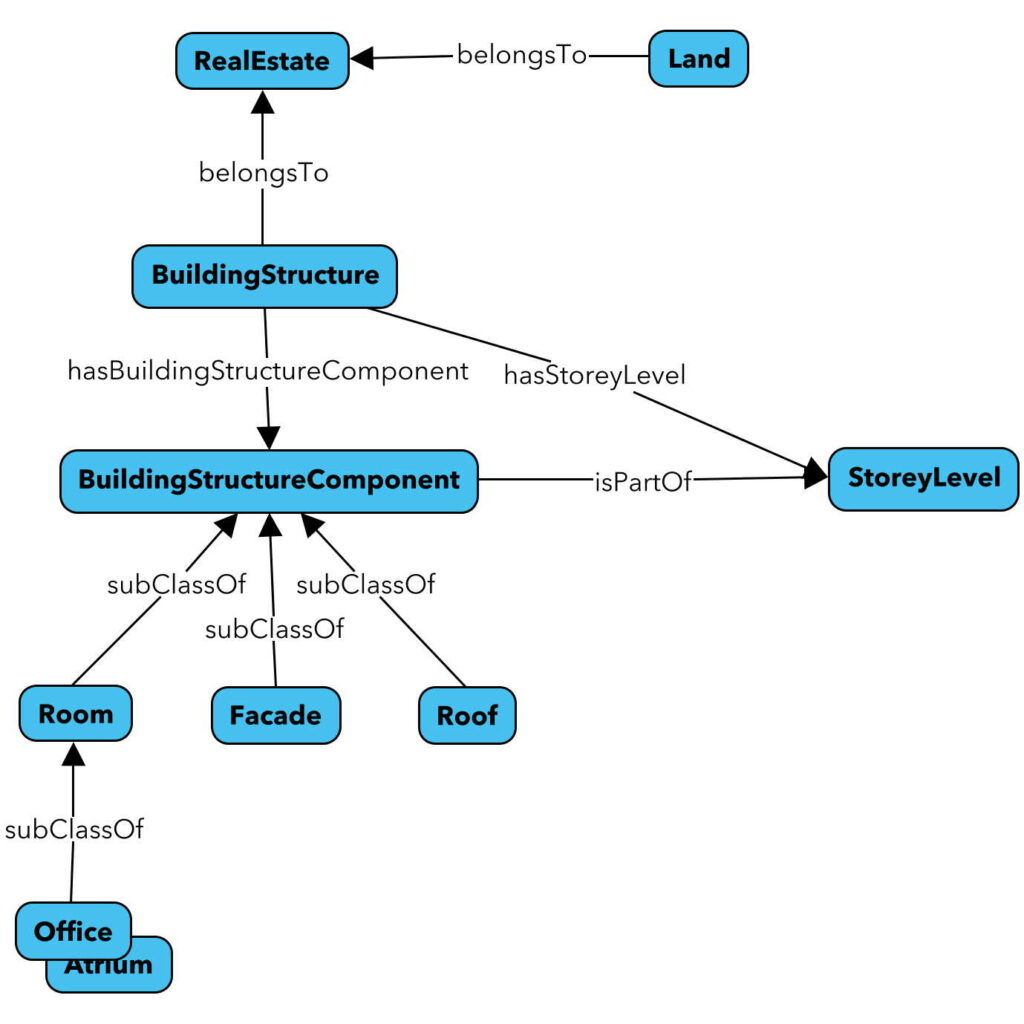 To succeed, one of the biggest challenges in real estate, as in any other industry, is agreeing on what the data means. This is done with solutions in shared ontology and semantic models. To describe it with a very simplified example: code "127" should mean "reception" in all databases, applications, and services used by organizations that want to share property data.
– We are engaged in a joint initiative in the real estate industry to bring together standards called RealEstateCore. It has been globally established and is used by Microsoft, among others. Vasakronan's digital twin is also based on RealEstateCore. It is important for us to contribute to a common ecosystem that everyone can benefit from, says Sören Sandell.
A digital twin is simply a virtual representation of a physical object or real process. It can be used for design, simulations, and more throughout the lifecycle of the physical original. Digital twins are of great interest to many industries, such as the real estate industry.
Sören Sandell mentions that there are a large number of sensors, several thousand, in the property. They are used, for example, to optimize the indoor climate and control which surfaces are used to plan rooms better. The list of possible uses is almost endless: automatic certifications of premises, information for security personnel, waste management, predictive failure management, and so on. In many cases, it is about real-time data and not infrequently about geodata. Sergelhuset is built to handle such applications and to succeed in this, the underlying technical infrastructure is of great importance.

Everything is connected with SDN networks
You can look at the development in the real estate industry as a whole as a three-stage rocket:
Society, business, cities, and buildings are changing.
Data is often at the center of the changes.
Technical infrastructure is required to handle data.
It is possible to start at both ends of the chain to understand it. The important thing is that all three events are simultaneous and connected. An example is that networks must make data available.
In connection with the SDN networks in Sergelhuset, Conscia has been active both as a consultant and supplier of equipment. It includes, for example, Cisco Catalyst 9000 switches, Cisco ISE (Identity Services Engine), the Cisco DNA Center platform for network management, automation, and security, as well as firewalls, security solutions, and much more. In addition, Conscia's partner Netgraph has also participated with its solution for guest login (Netgraph Connect).
Sergelhuset is a highly connected environment. The SDN networks tie everything together and provide customer benefits that still extend to the tenant, the restaurant guest, and the visitor. It is a useful definition of how modern networks can be used.
The network platform in Sergelhuset is based on a very modern, software-defined SDN platform, Cisco Software Defined Access, SDA. The platform is based on a foundation of switches of the Cisco Catalyst 9000 type, as well as the Cisco DNA Center platform, which contains all network management and automation. In addition, the platform also consists of firewalls and Cisco ISE (Identity Services Engine) for security management. Furthermore, with the help of Conscia's partner Netgraph and the Netgraph Connect platform, user-friendly interfaces have been developed that enable a high degree of self-service and automation.
Conscia with Vasakronan from the beginning
Conscia's involvement began in the fall of 2019 with the design of a model for the SDN network architecture, which continued in 2020. The implementation of solutions started the same year and was completed after the summer. Approximately ten people from Conscia, ten from Vasakronan and three from Netgraph have participated in the work, on and off.
– Conscia's role has been providing the necessary infrastructure to collect data, ensure SDN network traffic is appropriately transported, connect devices, and make sure people can work remotely. In addition, Conscia has designed the necessary logical layers, ensured that encryption works, and more, says Sören Sandell.
– There are several reasons why we chose Conscia as a supplier and consultant. First, the fact that they have many certifications is a stamp of quality, they have a good reputation, and we share fundamental values. Conscia also showed early interest and understanding of our thoughts and I am very satisfied with Conscia's efforts. Their consultants have been very professional and pleasant, concludes Sören Sandell.